Many people struggle with getting comfortable when they suffer from frequent back and coccyx pain. Even those with sore backs will love the use of sitting cushions in chairs. Whether an individual is driving in their car, sitting down for dinner, sitting in a wheelchair or sitting for long periods on their office chair, placing some high-quality sitting cushions down can make an enormous difference in comfort. These are not just thick foams for sitting down. They are really tailor made for the perfect alignment and comfort of your body. When an individual takes the time to check out different cushions for sale, they will be able to find something that works great and is not too pricey. The use of a quality cushion can completely relieve sitting pains without a lot of effort or money.
Foam Sitting Cushions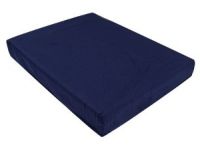 Foam sitting cushions can be used in a variety of situations. It is a common occurrence for people to have lower back pain while sitting for prolonged periods. This could make visiting a sit-down restaurant unpleasant and even impossible. Using sitting cushions can completely relieve the typical pain and make sitting down an easy feat. For someone permanently disabled in a chair, wheelchair cushions are not just comfortable but is life saving equipment to prevent pressure sores.
Donut Cushions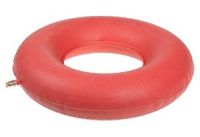 Traveling can be made very comfortable with the use of donut cushions. These are inflatable sitting cushions that are portable and can be filled with air when necessary. A lot of people don't realize the lower back pain that can occur from driving or riding a plane. Placing a cushion down before sitting will provide some support for the individual. This likely relieves common pain and soreness without much trouble. The same situation is true when sitting on a toilet. Without the aid of toilet cushions, the hard toilet seat surface can be excruciating for someone with lower back pain or hemorrhoids.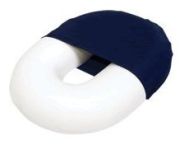 Finding the right cushions really depends on the preferences of an individual. Some people are interested in cushions that are firm and provide a lot of support. Others may desire a very soft and squishy pillow. The cost of these sitting cushions varies depending on the materials used and the brand. If an individual is interested in saving money, it is important that they visit several retailers and compare what they find. Keeping in mind their budget will help them find the right cushion for their needs.
Recommended Sitting Cushions
Whether used at home or while away, handicap cushions can make an enormous difference in the life of someone who suffers from lower back pain. The variety of cushions allows an individual to find a product that relieves them of pain and provides the support they need without spending too much money.