Sitting chairs in the shower are a vital support tool for those who suffer from arthritis, a physical disability or related mobility issues. These chairs can be used during a shower, allowing the individual to bathe longer in privacy and comfort without unnecessary strain. They also can be put into a walk in shower for the individual to use as well. This takes away the hassle and struggle to get in and out of the shower for more comfortable bathing.
Sitting Chairs for the Elderly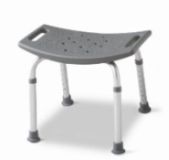 Shower chairs are constructed with quality materials that can take years of abuse and provide a secure spot for the individual. Elderly people who suffer from severe arthritis can often struggle to get in and out of a traditional bathtub. Many can also not afford to upgrade their current tub to a more accommodating walk in shower. This is when transfer benches can provide an affordable solution to a large problem. These are longer and are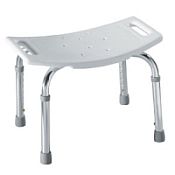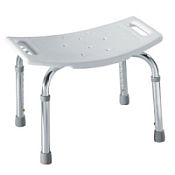 designed to straddle the tub side. The person can site on the bench and smoothly scoot into the tub in order to take a shower with ease. These benches also make it easier to get out as well, with no need for stepping over and reaching.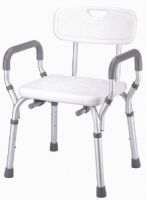 These chairs and benches are also easy to maintain. The seat is made from a sturdy plastic surface and the legs from rust resistant metal. The surface only requires wiping them down periodically with cleaner and can be toweled off after use to dry them. If shampoo, shaving cream or other substances get on them off they are easy to clean off. When not in use, depending on the model, they can be folded down or easily dismantled to be stored behind the bathroom door or in the closet. They can also be left out for easier access.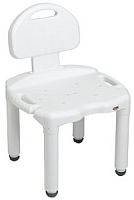 Sitting chairs in the shower are designed with a sturdy hard plastic back and chair seat for the individual to sit on. They can be adjusted to match a person's height and are able to match a variety of body shapes and weights. These are excellent for those who are confined to a wheelchair by giving them help in showering independently. These seats are the perfect helpers for those who need a hand getting into and out of the shower. Buying sitting chairs is a cheap and affordable alternative to replacing your entire bathing environment for improved safety and comfort.