Safety is a very important issue in the home. It becomes even more essential if a person with handicaps resides in the home.
There are a few pieces of handicap equipment for the home that can ensure safety of all occupants and especially those who need physical assistance.
Home Handicap Equipment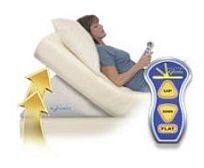 Mattress lifts may seem nonessential but can be a very beneficial piece of equipment. It can be placed under the mattress of a regular bed making it an adjustable bed. Elevating the head can be very important for those who suffer from indigestion, acid reflux or COPD. It is a necessary item if a person is fed via tube feedings. A mattress lift helps protect from aspirations which can lead to pneumonia.
Buy Recommended Mattress and Bed Products
Bed Pillow Wedge – For someone with shoulder or neck pain, acid reflux problems, snoring, allergies or breathing problems that occur when you are laying flat down, a simple bed wedge pillow can relieve those ailments.
Bed Lift and Angling System – Transform your original mattress into an electric adjustable bed. Air is pumped and release into this device to determine the rise and angle of your mattress. A lot of users have found this product to be effective for their needs. Check out the reviews.
Lift chairs are another very useful piece of handicap equipment for the home. Anyone who has mobility issues can benefit from the assistance offered by using a lift chair. The chair is designed to rise slowly to help a person stand upright. Then it can also be used to help them sit safely and slowly without fearing a fall.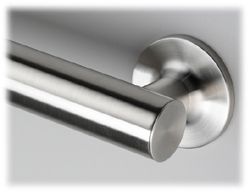 To ensure safety, bathroom safety grab bars are easily installed. They are primarily placed in places where the most assistance is needed; or where there is the greatest fall risk. A grab bar for the shower helps the person transfer safely by support to assist. They may also be placed near the toilet to help with sitting and standing. Grab bars are very important safety features.
These three items are essential handicapped equipment for the home for those who have mobility issues. They can help prevent falls or injuries. These mobility aids are very beneficial for those who wish to maintain independence. Getting around without the assistance of others may be a key factor to being able to live alone. Safety is of the utmost importance and these items can help ensure independent living.