Last updated: August 7th 2016
Price is a huge concern with handicapped equipment and sometimes you have trouble balancing product effectiveness with costs. Luckily there are handicap devices under $10 that meet both of these requirements.
They make great gifts for Birthdays, Christmas or as a general gift that says "I care" or "I love you." Moms, Dads, seniors or elderly, disabled, post surgery, grandpa and grandma will love these items eventually…
I find many individuals will not seek out help for their problems or conditions so you have to proactively provide help. Show them how to use these devices and just leave it in their homes. After a few uses of these equipments, their helpfulness will overcome any initial pride or stubbornness.
If you read our buyer's guide and still need some gift ideas, here is a list of equipment that has been reviewed by many users and met their satisfaction and needs.
$10 or Less Handicap Gift Ideas
Dressing Aids
If you know someone who has a difficult time putting on clothes and other clothing accessories, consider these affordable dressing aids.
Hygiene Devices
Getting cleaned can be a long process for someone with a disability but these hygiene aids make it much easier.
Drinking Cups
These drinking cups are great for someone you know who spills their drinks a lot or has difficult holding a cup.
Elderly Drinking Cups – Control the amount of water flow by putting your finger in the cup hole.
Spillproof Drinking Cups – Once you screw the top on, you can flip these cups upside down and they will not spill out.
Eating Assistance
Food is a basic necessity but preparing and eating can be quite a chore. Eating aids keep things cleaner and more organized.
Reaching Tools
There are so many occasions when an object or spot is just out of your reach, whether it is located on a high shelf or on your back. Handicap reachers are very useful and make a great gift.
Pill Organizers
Know someone who keeps forgetting to take their pills? Medicine reminders and pill boxes are very important in assisting someone to take their daily medicine.
Jumbo Pill Boxes – Long box that holds individually 7 days worth of pills.
Pocket Medicine Trays – Seven days worth of pill trays.
Pill Splitters – Break and separate your pills in half with ease. Has a self retracting blade guard for extra safety.
Self-Care Massagers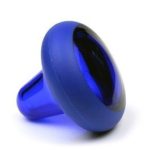 Make those tense muscles go away with a good massager. After a long exhausting day, your loved ones deserves a good massage. Additionally, be sure to check out our selection of recommended leg massagers as well.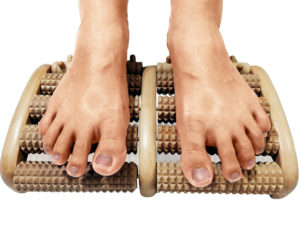 Doorknob Sized Massagers – Use the rounded tip to apply pressure to soft tissue and sore areas.
Foot Roller Massagers – Durable and easy to use. Nice massaging feeling as you roll back and forth on this device.
Transfer Belts
If you know someone who always lifts and moves their loved ones from a chair to a bed or into a car, make their lifting and transferring safer and easier with transfer belts.
Gait Belts – Sturdy belts that caregivers can grab onto when transferring and moving individuals from one location to the other.
Vision Aids
There is so many fine details in this world that are hard to see. Low vision aids help with reading menus or small text newspapers.
Anti-Slip Protection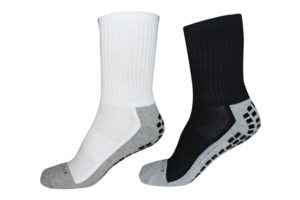 Worried about a loved one who might slip in a bathroom because it gets so wet? Then consider safety treads and other traction devices.
Daisy Shaped Decals – For anti-slip protection on your shower or bathtub surface.
Anti-Slip Gripper Socks – Socks with traction to reduce the chances of falling on slippery tiles or hardwood floors.
Safety Shower Treads – Apply these sticky adhesive treads around your bathroom to provide traction for slippery surfaces.
Cushions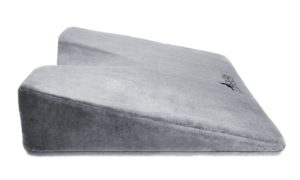 Cushions help some to relieve the pressure when you are sitting. There are so many hard surfaces in a house that could use some cushioning.
Wedge Cushions – Made of memory foam that after hours of sitting will retain it's shape.
Driving and Car Exiting Help
Know someone who struggles when turning a steering wheel or has trouble getting out of a car? Check out some of these handicap equipment for cars.
Spinner Knobs – Attach these to your steering wheel for easier maneuvering.
Car Caddies – Trapeze bar that hooks onto your car door and acts as support for exiting or entering your car.
Shower Mats
Round Shower Mats – Add some extra traction in your shower. Has a hole in the center for shower water drainage. May be currently unavailable.
Be sure to check out the extra large shower mats if you have a big bathtub or shower.
Bathing Help
No Rinse Shampoos – Wash your hair without the use of water.
No Rinse Bathing Wipes – Clean yourself without water.
Shower Arm Assistance For Lower Shower Heads – Put your shower heads lower so you can reach them without straining.
Canes
Check out more of the handicap walking equipment and the alternatives to standard canes such as the forearm canes.
Stretching Help
Foot Rockers – Put this half circle device on your feet and rock back and forth to stretch your leg muscles.
Writing Help
These are only a few writing help aids under ten dollars. There is more writing and typing equipment selections if you need more handicap gift ideas.
Ring Pen Writing Instruments – Slip this pen into your finger like a ring to reduce stress on your wrist and fingers. Great for those with arthritis, carpal tunnel or suffering from writer's cramp.
Ergonomic Pens – Reduces the amount of grip needed to use a pen.
Prices and availability may change with the seasons but for the most part, these items fall around or below the $10 threshold.