It takes a lot of hard work to raise children, as well as patience and dedication. Caregivers are charged with the task of ensuring the safety and good health of a child.
The task becomes more difficult when that child has Down syndrome. Whether the need is emotional or physical, helpful equipment can ease the job of caring for special needs children. Adapted programs and equipment designed for those afflicted with Down syndrome can provide a more enjoyable active life.
Boosting Cardiovascular and Respiratory Systems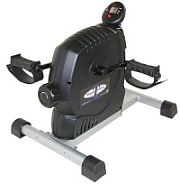 Down syndrome can sometimes cause underdeveloped cardiovascular and respiratory systems, and poor muscle strength. An aerobic training program incorporating ergometers (exercise bikes that measure the amount of work that a person has done), has gained a lot of attention in increasing cardiovascular fitness. Prices range anywhere from $50 to $1,000.00 and up depending on product specifications.
Improving Motor Skills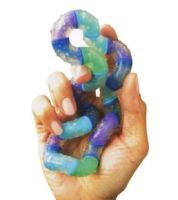 Many young children with Down syndrome are behind in attaining certain motor skills milestones, such as sitting, standing, walking, rolling and grasping. Progress varies with some achieving these milestones early and others developing at a slower pace. There are special toys on the market to help improve motor skills and their tactile experiences. Most are priced reasonable under $10. They help with a range of skills and encourages physical, visual and auditory exploration. Some are even calming to the child.
Balance Issues
Balance problems can be disruptive while learning to walk. Helping walking equipment can benefit the child with these difficulties. Other helpful equipment for balance issues include walkers, crutches, canes, or more complex devices with seating available in the frame for the child who easily tires. Walking equipment can cost anywhere from $150.00 on up.
Therapists have suggested that standing for a portion of a day improves balance and strengthens leg muscles. Standers are built for these particular issues. They are made for all ages and can be easily adjusted as the child grows. A worktable can be attached to allow the student to perform classroom activities while standing. Standing equipment is priced anywhere from $700.00 to $2,500.00.
Chew Tubes
Down syndrome children are sometimes hampered while developing oral motor functions for chewing and biting skills. To strengthen these skills, a chew tube has shown promise as an innovative oral motor device. It provides a flexible, chewable material for the practicing of chewing and biting skills. These tubes go for $6.50 to $8.00.
Chew Tubes – Very durable X shaped or cross shaped chew tubes. Multi-textured to stimulate the chewing of food.
Some children will be fine with just normal stimulation and exercise, but others may benefit from expert advice, exercises and equipment.